About Us
Icey Tek was originally started in Australia in the late 1990's by Vlad Golar, Greg Smith, Scott Shambrook and Marco Golar. Icey Tek was one of, if not the first importers of the roto moulded polyethylene iceboxes to Australia.
Vlad and Marco (son and father) were importing clothing to Australia and came across these large plastic insulated cooler boxes that were being used in Asia. They had never seen these in Australia before and though they might bring a few in with the clothing. See if they could sell them to some fisherman they knew. Vlad was an extremely likeable guy, who had a gift for the gab and was a great salesman. Marco, as Vlad's father lived in Asia, near the factory and he organised the manufacture and export, initially to Australia, then soon after NZ, USA, UK, UAE, Hawaii and all around the world.
Greg Smith was an avid spearfisherman and renowned for being innovative with designing and making his own gear, he had a fanatical eye for detail. He used to get his own ice boxes made from fibreglass. However, the fibreglass was heavy, brittle and would also damage boats and cars as you transported them. Greg instantly saw how brilliant these were and the potential for these roto moulded ice boxes. Greg was instrumental in redesigning and problem solving the designs, making the prefect range of sizes and design features.
Scott Shambrook is Greg's brother-in-law, he was the quiet one (until he knocked over half a carton of beer), who did all the work behind the scenes in Australia. Scott looked after imports, customers, warehousing, and freight to Australian customers. He pretty much ran the show but let the other 3 think they did.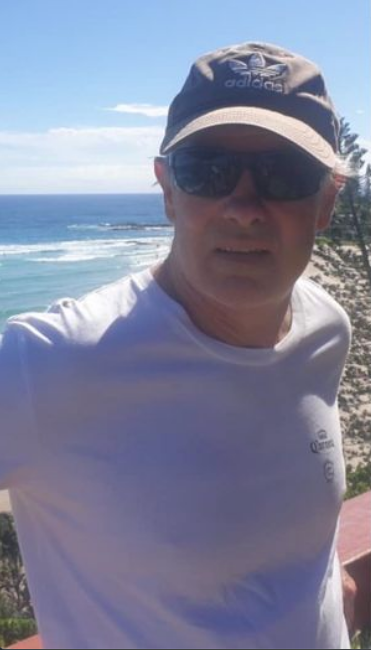 In 2016, Vlad had sadly passed away, Marco was getting old and unable to work and the founding Australian operation was suffering. The business was sold to a friend of the founders who had always used and loved the Icey Tek products, saw the potential and did not want to let the founders hard work go to waste.
In the early years, sales took off, everywhere the Icey Tek's were for sale, they just walked out the door. The polyethylene icebox that had the same ice retention capabilities as a fibreglass icebox but was more rugged and durable and able to be thrown around and even jumped on and not chip or crack and not damage your boat.
The first models were basic with butt hinges, a locking device and lid lifting handle on the icebox. At the first trade show attended in Brisbane in the early 2000's we were told by one of the company's manufacturing the fibreglass iceboxes that we would not affect their sales with the Icey Tek Iceboxes, but history has proved that wrong and now they are all selling polyethylene iceboxes as well.
Over the next couple of years, we made a few improvements to our iceboxes which included rubber latches, heavy duty self-locking hinges and a waterproof seal around the lid which made the Icey Tek brand a preferred icebox from the other brands on the market.
The 4 founders involved in the business have a passion for the outdoors enjoying sports like surfing, camping, hunting, spearfishing, fishing and the extremely demanding beer drinking. It wasn't long before we developed a range of long iceboxes that nobody else in Australia were doing at the time. These long iceboxes were designed for fisherman who could finally put their catch into an icebox without having to curl the tail or head up the side of the icebox. Campers to love this style of icebox and to this day they are our best-selling range.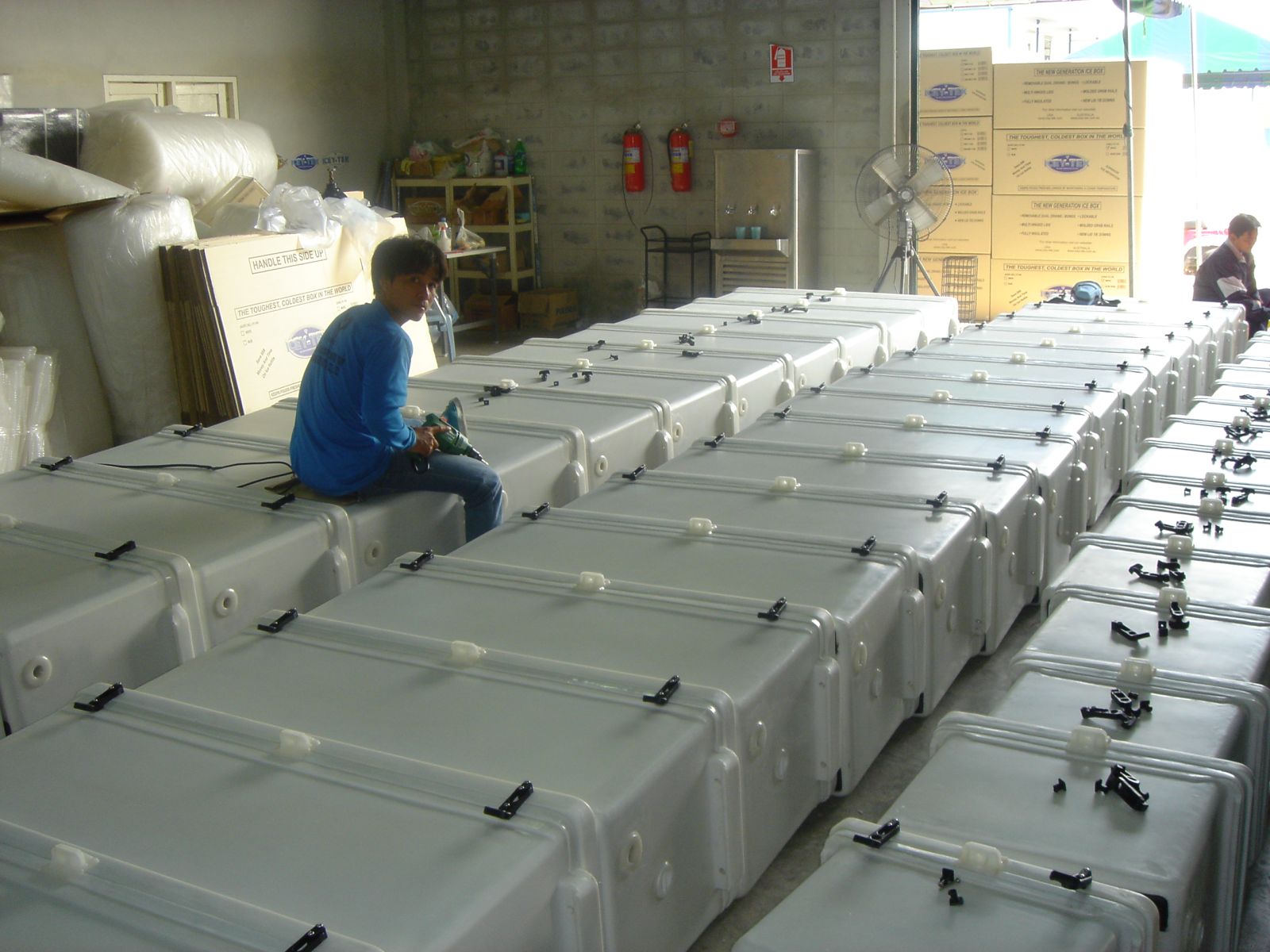 Since 2016, the brand has picked up many new dealers, increased the range of roto moulded coolers, with the introduction of some high-quality smaller sizes, designed for daily lunch coolers for tradesman and for picnic and BBQ use on the weekends.
We also added a range of soft coolers in 2018, with multiple sizes and variations of long fish storage bags, soft sided coolers for day use and extra-large and extremely durable, hard gel ice packs.
With more designs in the pipeline and a constant hunger for innovation, Icey Tek continues to manufacture products with the most practical designs for serious outdoor people.
Icey Tek is still sold through retail fishing, camping, hardware and outdoor style stores throughout Australia. As well as through distributors in their own countries in New Zealand, Canada, USA, the UAE, Hawaii, Panama, UK and Europe. There are still a few corners of the globe, where Icey Tek are not imported for lack of a good distribution channel. If you are in a country or region where Icey Tek is not yet available, please get in contact with us through our Contact Us form.